On Monday I attended the Science & Technology Facilities Council (
STFC
) Public Engagement Symposium at the University of Birmingham. It was an interesting and varied day, with some really good speakers and a lot of opportunity to speak to other attendees.
The Chairman of the STFC Council, Professor Sir Michael Sterling, set the scene by inspiring us that public engagement is "Good for you, good for your science and good for your career".
We then had a great presentation from Andrew Cohen, the head of science for BBC TV. He stressed the point of knowing your audience, exemplified by the different channels. BBC Four viewers will be actively seeking new knowledge, and are therefore much easier to write for. The challenge is taking people "across the divide" and programmes must be Important, Relevant and Entertaining. There were many clips of great scientific communication, from the "
Science of Dr. Who
" to Horizon. Our take home tips were to: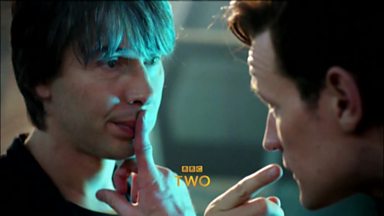 Position the story correctly (BBC4 or BBC1?)
Aim beyond the scientifically literate
Support your fellow scientists who engage
Watch the new film Gravity! (Apparently a great example of science in the public!)
The second session introduced us to a varied panel, who each gave an introductory presentation before taking questions and leading a panel discussion.
Dr. Robin Clegg, head of public engagement at STFC, directed us to the strategic plan we were given in our packs, along with showing us a number of other training and development opportunities.
Dr. Penny Fidler, CEO of the
UK Association for Science and Discovery Centres
(@sciencecentres), reminded us that there is no need to 'go it alone' as there are many resources available, including the "
Explore your Universe
" project. She stressed the need for hands-on science, with their centres aiming to get people Intrigued, Inspired and Involved with the sciences.
Bridget Holligan, of
Science Oxford
(@scienceoxford), gave us advice on communicating with 8-13 year-olds. We were advised to assume zero knowledge, but infinite intelligence - something I feel is very appropriate having taken some amazing questions at school events in the past!
The last panel member, Dr. Helen Featherstone (@HFeatherstone), began by playing "public engagement or not?": a game involving
knitted neurons
(see right!) which was a great way of making sure we were all clear of how much of a two way process public engagement needs to be.
The discussion that followed was quite lively, and brought up how much children's career choices are based on their parents, and so how important it is to get the whole family involved. Before lunch, there was a quick Soapbox session, allowing people to bring everyone's attention to a specific project or activity that they could talk to them about later in the day. These varied from Open University practical labs to advice on how write a TV programme pitch.
Over lunch, there were stands around the room representing a range of groups. I found it very interesting to talk to the
Institute of Physics
about their
beer mat project
: #cheersphysics - getting science into pubs (left).
The afternoon began with Professor Iain Stewart (@ProfIainStewart) introducing the idea that risk is made up of both hazard and outrage. He encouraged experts to not only talk better, but also listen better: find out why people are outraged and what neighbourhood groups want to know.
We then broke off into workshop sessions. My first workshop was on "Reaching the Hard to Reach" with Dr. Lucy Yeomans. We spoke about who we meant by the hard to reach, and looked at a number of case studies before drafting our own project ideas and discussing them with the group. Her advice was to be creative with how you engage, whilst not underestimating your audience.
My second workshop was on Citizen Science, with Dr. Rob Simpson (@orbitingfrog) from
zooniverse
. I found this really interesting, as I really didn't know anything about citizen science beforehand. There are a huge range of projects going on, with the public helping a great deal in scientific advancements. We were encouraged to think of our own projects, remembering not to waste people's time! the projects should be doing real science and machines should not be able to do it.
The final session began with Dr. Ceri Brenner telling us how we can bring our research into reality: her tips were to remember why we started doing science and to have a dinner party pitch ready with a good analogy. She also mentioned the idea of skype visits - which I thought was a great idea for bringing people into the lab if it's not physically possible.
The day finished with a really great discussion. We were all encouraged to ask what would make public engagement easier: our group thought our main constraint was time, and discussed the possibility of ring-fenced time for this purpose. As I am on a doctoral training centre, which has a compulsory public engagement course and mini-project. I loved these opportunities and would have liked this time continued through my PhD. However, we also acknowledged that it's not for everyone, and so maybe optional courses should be made available. One thing the whole audience agreed on was that public engagement activities should be given tangible values, so that time spent on activities was rewarded.
Overall it was a really good day! I learnt a lot and can't wait to implement some new ideas. Thanks STFC!